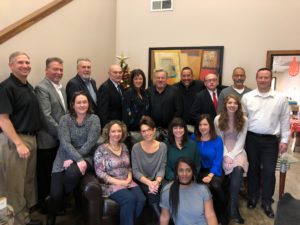 Dedicated Staff
We are industry leaders with a great staff and years of experience in printing envelopes.
Our Products
We Offer a Wide
Range of Products
The Envelope Printery is your premier source for business and custom envelopes.  Since 1985, we have manufactured and printed a full line of envelopes serving all sorts of industries, including banking, insurance, direct mail, marketing, advertising, health care, government, schools, non-profit organizations, and general businesses.
Some of our products include:
Catalog Envelopes
Commercial Envelopes
Window Envelopes

Forms

Checks

Brochures

Business Cards

Letterhead
Large or Small, We Do It All!
Whether your business is a large corporation or you own a small business we have your envelope needs covered.
We offer a variety of services that will make your envelope design and printing faster, less expensive and easier.
Get your envelopes made to order at the best price and made from scratch with our in-house conversion process.
Free up space and store orders at our facility and enjoy the super fast re-ordering speed.
We make it easy for businesses to create dazzling customized envelopes & easily order online.
We pride ourselves on having the highest level of customer service. We will be there every step of the way and couple your products with superior service.
No more ordering headaches. We send just the right quantity of your varied products right on time.
Infrastructure
We Proudly
Provide Service
Across the U.S.A.
The Envelope Printery has an experienced customer service team, making your ordering process painless and easy.  We always provide immediate answers to your questions and respond to any inquiries in a polite and timely manner in order to serve you better.  We are continuously striving to improve our products and services, and will always fill our customer's requirements in a prompt, polite, and fair manner.
The Envelope Printery also services around 100 of the Fortune 500 companies with their business and custom envelopes.  We are the preferred source for commercial envelopes, and proudly serve customers all over the continental US as well as Alaska and Hawaii.
Questions? Contact Us!
We are here to answer your questions
Monday – Friday: 8am to 5pm
 8979 Samuel Barton Drive, Van Buren Twp, MI  48111